9th-11th February 2021:
We have been waiting for our first training for some time. In the first week of February, it finally took part. We, up to thirteen members of partner organizations from Spain, Italy, and Germany, met online every morning for three days. In well prepared and conducted training sessions, we took advantage of the opportunity to prepare ourselves for our big goal. As you already know, we want to raise awareness for gender equality and foster the transformation towards more gender-equal workspaces.
In these three sessions, we covered a broad range of topics. Basic concepts such as the sex-gender system or gender roles and stereotypes did the beginning. Based on these fundamental theories, we dug deeper into the field of gender equality on the second day. The day ended with input and exciting exchange on different dimensions of gender inequality, intersectionality, organizational change dimensions and inclusive and non-sexist language. On the last day, we concentrated on important topics such as care work and reconciliation and gender violence in organizations.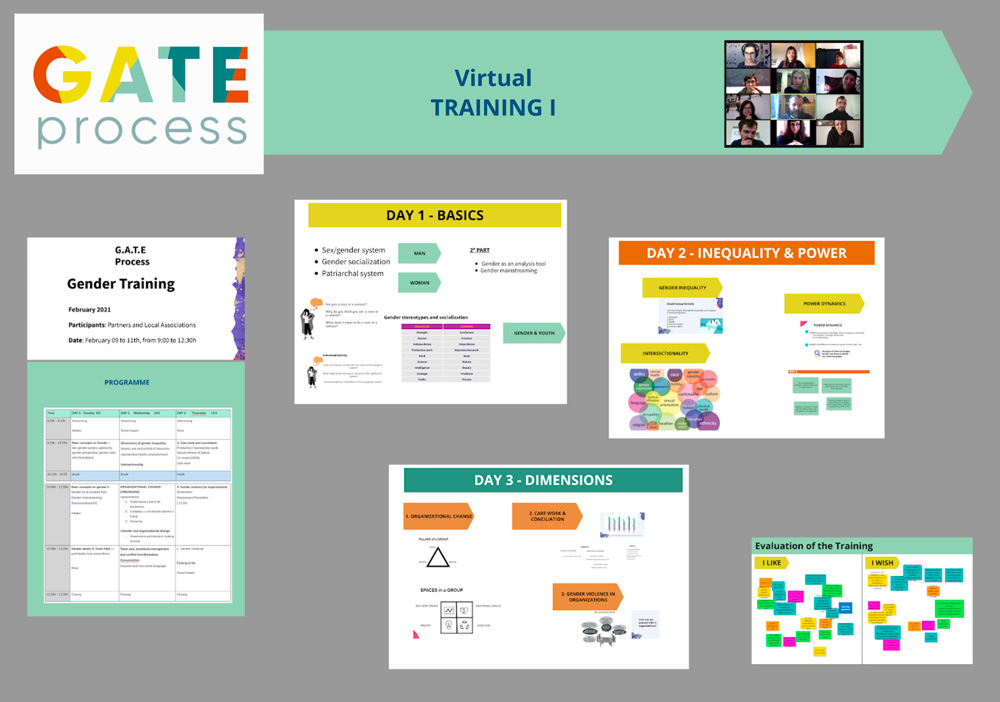 The training enabled us to develop a common understanding of the theoretical framework, which we will use for our work in the coming months. In the trustful and empowering environment, we were able to create space for each other. This allowed us to share experiences and thoughts, which added even more value. The training also helped us to connect and get to know each other better.
For the next time, we hope to meet in person. If we are still restricted in travel, well, we know for sure we will experience quality time together online.
Interested in more stories of our journey? We will keep you updated about our next steps and all the things we learn in this process.